History of Stiko
In the early 1960's, all industrial dial thermometers are mercury-filled.
Widespread mercury use poses a threat to the environment and the need arises for a better and environmental-friendly alternative.
Mr. A. Stiller and Mr. J.G. van der Kolk, two engineers employed in a local instrumentation manufacturer, join forces and
fulfill their dream of developing such an alternative.
1963
Stiller & van der Kolk
Mr. A. Stiller and Mr. J.G. van der Kolk succeed in building their first-ever gas-filled thermometer. They decide to start a new venture, which they baptize N.V. STIKO.
Patent
They patent their product, which allows them to grow a very successful and multinational business. Several renowned instrument manufacturers outsource their thermometer production to STIKO.
1970
New building
STIKO moves to its current place and starts in a brand new building.
1972
Chart recorders
STIKO starts with the production of circular chart recorders for temperature. This becomes a very successful product line.
1978
Secutherm
STIKO registers the brand name Secutherm ® for gas-filled thermometers.
1980
STIKO
Mr. Stiller and Mr. van der Kolk sell the company and retire. The company name is changed to STIKO Meetapparatenfabriek B.V.
1981
Pressure gauges
A local manufacturer of pressure gauges is taken over. This marks the start of production of pressure instrumentation by STIKO.
1986
Differential pressure gauges
Differential pressure gauges
STIKO starts to design and manufacture differential pressure gauges.
1995
ISO certification
STIKO becomes ISO-9001 certified and has retained this certification since then.
2003
Calibration equipment
STIKO expands its product range with high-level calibration equipment.
Calibration specialist
From basic comparison test pumps to high-end deadweight testers, STIKO acquires the knowledge to manufacture calibration equipment of the highest standard.
2005
First reconstruction
A large reconstruction of the STIKO factory takes place to enlarge the production by 1000m². Offices are also renovated.
2010
ATEX certification
STIKO is ATEX-certified for mechanical gauges as well as for contact gauges.
2013
Second reconstruction
A further reconstruction of the site is undertaken to expand the warehouse, enlarge one production hall and add parking space to the site.
2018
2018
STIKO adapts a renewed company branding & style and launches a brand new website.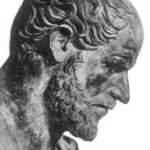 "Pleasure in the job puts perfection in the work"

- Aristotle